Taking the smart approach.

Future technologies in a digital development environment.
The IAMT Group pools its product development methodologies aligned to the future within its NEXT field of competence. The NEXT maxim is to always face forward, think ahead and remain strategically smart and steadfast in the development of cutting-edge technologies. As your partner in research and pre-development, here we focus our expertise in the creation of disruptive products and systems.
»Accepting challenges and bringing reality to the computer with suitably tailored solutions« – For us, that means consistently driving progress coupled with responsibility through innovative development methods and intelligent simulation.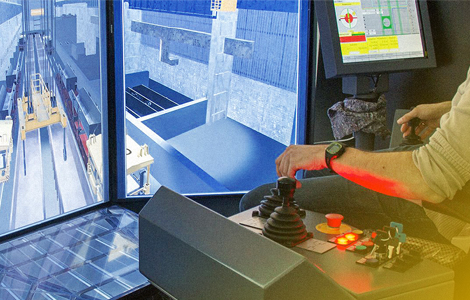 Experience counts.

Innovation for complex challenges.
Complementing our many years of extensive industry experience in the fields of development, simulation and testing, the IAMT Group is also committed to seizing new opportunities for further improving our own product development processes. Based on experience gained in static and dynamic model simulation with its traditionally high demands on computer technology, the IAMT Group has resolutely pursued the path towards fully digital product development. We thus have the software and hardware capabilities required to perform complex simulations and effectively augment the development and testing capacities of the MOVE and SAFE fields of competence.

Fault-free and ready for production.

Identifying both threats and potential ahead of series release.
We use innovative technologies to improve product development, with our NEXT concept allowing new digital opportunity to consistently flow into the loop. Achieving excellent system optimisation results in virtual, integrated system simulations aligned to key variables, we help to avoid development mistakes and keep costs down.