Material, component and system testing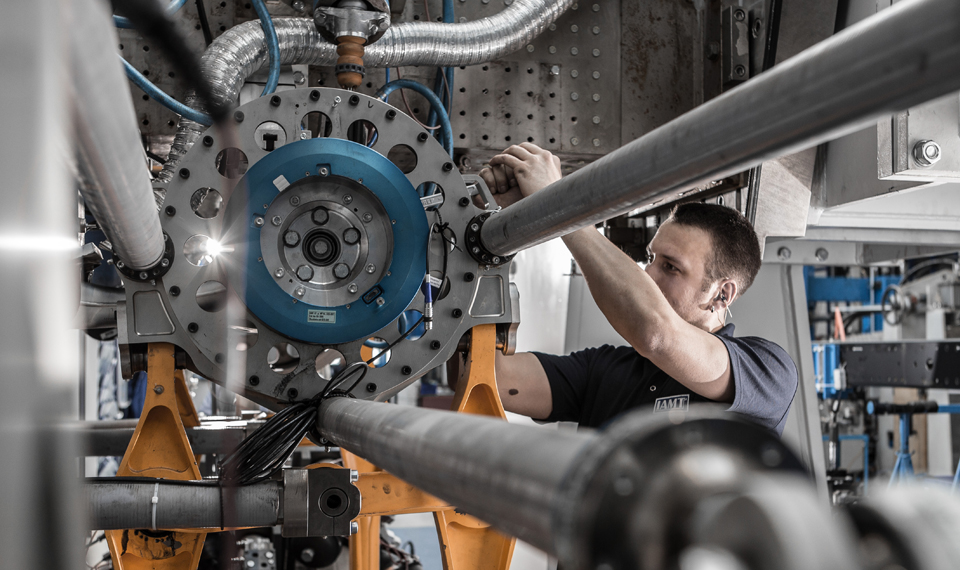 Testing for safety and reliability validation
Motor vehicle structures are required to meet constantly growing demands with respect to energy efficiency and lightweight construction, as well as ensuring sufficient operational and fatigue strength over the entire service lifetime of the vehicle. Despite constantly improving simulation methods, the results in the case of safety-relevant components must be validated by physical test bed testing. The many years of experience offered by our employees, established, stable partnerships with our clients and flexibility in the execution of test programmes provide a solid basis for ensuring reliable, high-quality outcomes.
The test laboratory of IAMT Engineering is accredited to DIN EN ISO/IEC 17025:2005.
With continuous investment in the expansion and modernisation of our test equipment and facilities, IAMT Engineering is able to meet even the highest demands of vehicle manufacturers.

Testing for function, strength, durability and wear
IAMT Engineering offers services in the following fields:
Functional testing
Static, quasi-static and dynamic strength and deformation testing
Fatigue and durability testing (one-stage tests, block programmes, real-time signals, multi-axis operating stress fatigue testing/OSFT up to 12K)
Wear testing •Environmental simulation (temperature, humidity, ageing)
Axle system testing (whole axle OSFT)
The test bed as a major component of our SAFE field of competence
IAMT Engineering sees its role as much more than that of a testing service provider. Rather, it is our aim to provide you with a complete strength and stability package through the activities of our SAFE field of competence.