Vehicle, machine and plant acoustics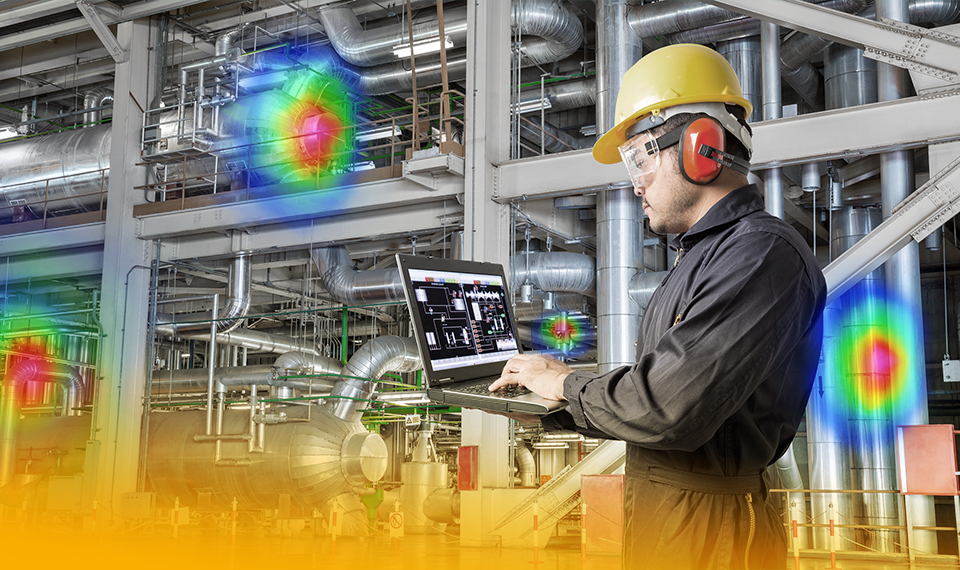 Testing and measurement techniques for accurate acoustic system analysis
The objective of acoustic measurement and testing techniques is, of course, to arrive at an understanding of the acoustic system as a basis for determining specific problem-solving and optimisation activities.
We perform measurements both in the laboratory and on operational machinery, plant and equipment, recording the full range of internal and external noise, both steady-state and transitory. The data thus acquired enable identification of relevant excitation sources, transmission paths and emission locations.
Sound pressure measurements with acoustic camera
Sound pressure and intensity measurements
Structure-borne and fluid-borne sound measurements
Transfer path analyses
Experimental modal analyses
Acoustic optimisation based on simulation techniques
We utilise vibroacoustics simulation in the development of quiet machines and vehicles.
Modal analyses (Matrix Structural Analysis, FEM, MBS)
Frequency response analyses (FEM, MBS)
Calculation of the radiated sound field (Boundary Element Method)
Noise forecasts
Mastery of these techniques enables us to support – even during the early development phase – the client's concept and layout definition work or the selection and design of e.g. acoustic hoods, screens, silencers and insulation systems. As a result, development time and cost can be appreciably reduced.
Single-source acoustic solutions
If required, we can also offer the engineering, design, manufacture and supply of tailored solutions for noise reduction, with offerings such as:
Complete noise kits
Acoustic hoods, enclosures and screens
Silencers, mufflers and sound absorbers
Sound-insulated cabins